Photo Upload Guidelines
You can upload any photo you want to put on the products.
The better quality of the photo, the better quality of the print.
If you're not sure about the photo, please send us what you have and we'll check it out for you via E-mail address: [email protected]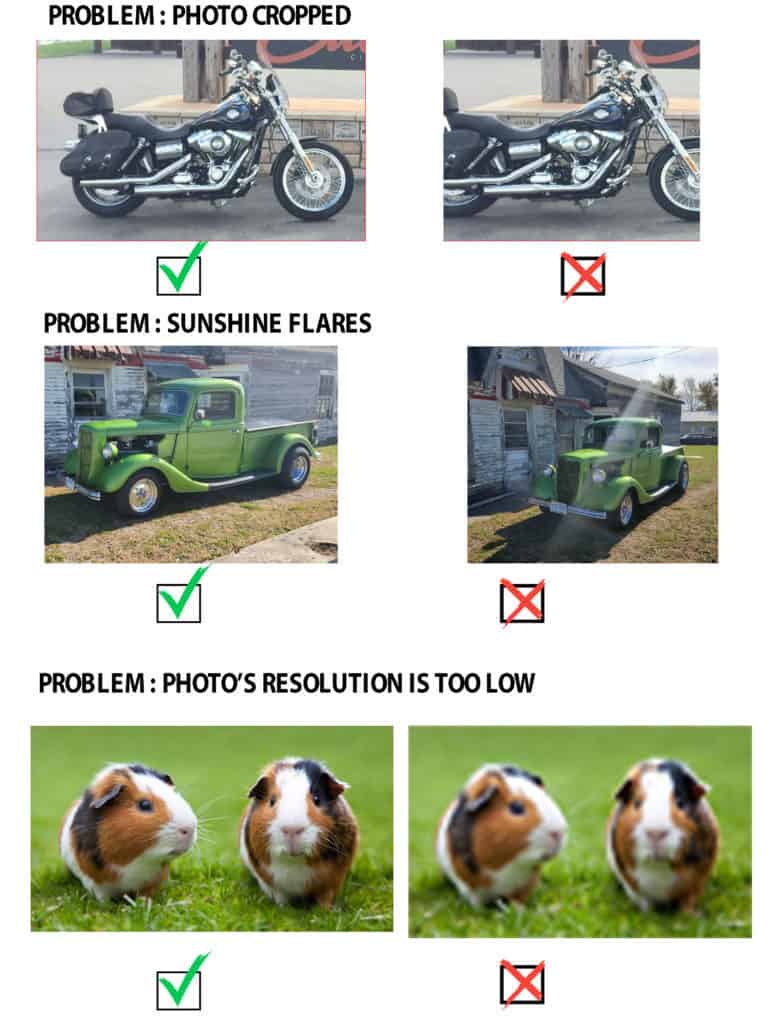 Photo Upload Guidelines
You can upload any photo you want to put on the t-shirt.
The clearer photo uploaded, the better print turns out.
We need time to make the design, that's why your car (bike, dog, truck,etc.) won't appear on the product after uploading, the preview will be sent by email within 24 hours after order placed. 100% Satisfaction Guaranteed.
If you're not sure about the photo, please send us what you have and we'll check it out for you via E-mail address: [email protected]
How to order?
How to order:
Step 1: (Important)  Click on the " Upload Photo" button to upload your photo.
Step 2: Choose the Style, color, size, and quantity you want and then click on " Add to cart".
Step 3: Check your cart, complete your shipping information and payment details.
Done! That's it!
Video tutorial :