Description
How to order a Personalized photo item
How to order:
Step 1: (Important)  Click on the " Upload Photo" button to upload your photo.
Step 2: Choose the Style, color, size, and quantity you want and then click on " Add to cart".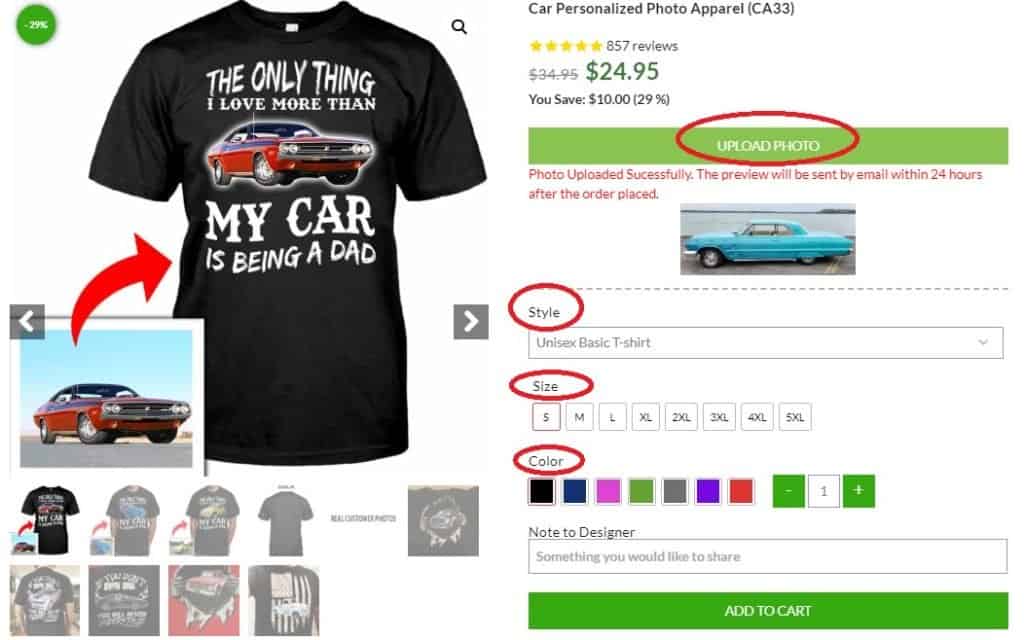 Step 3: Check your cart, Proceed to Checkout, complete your shipping information and payment details.
Done! That's it!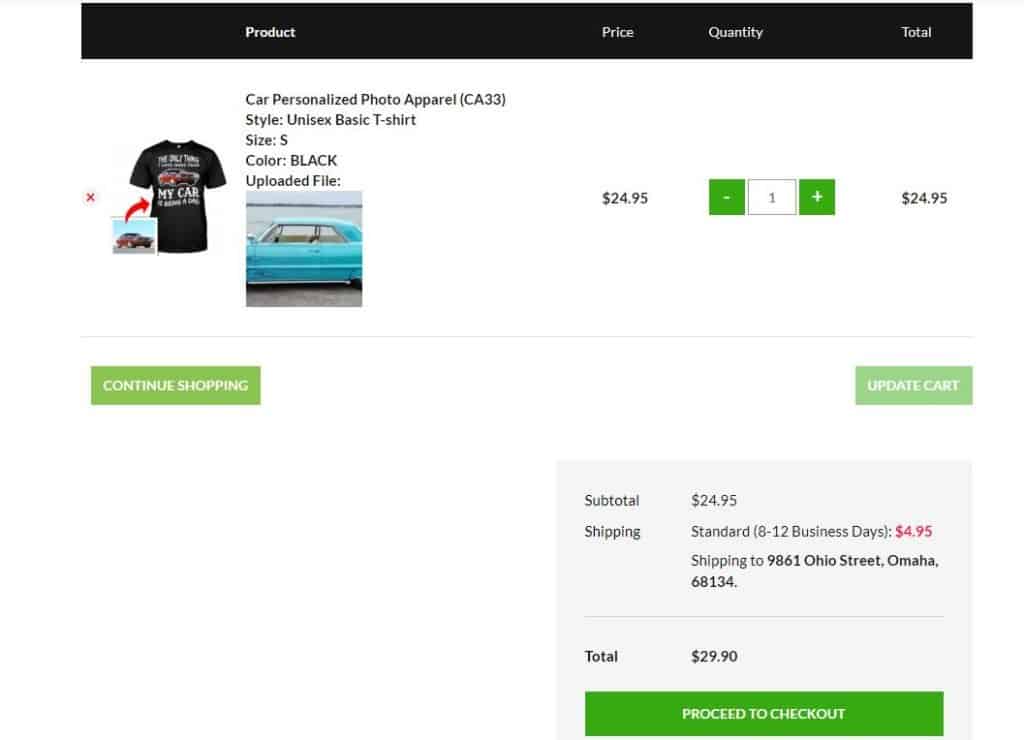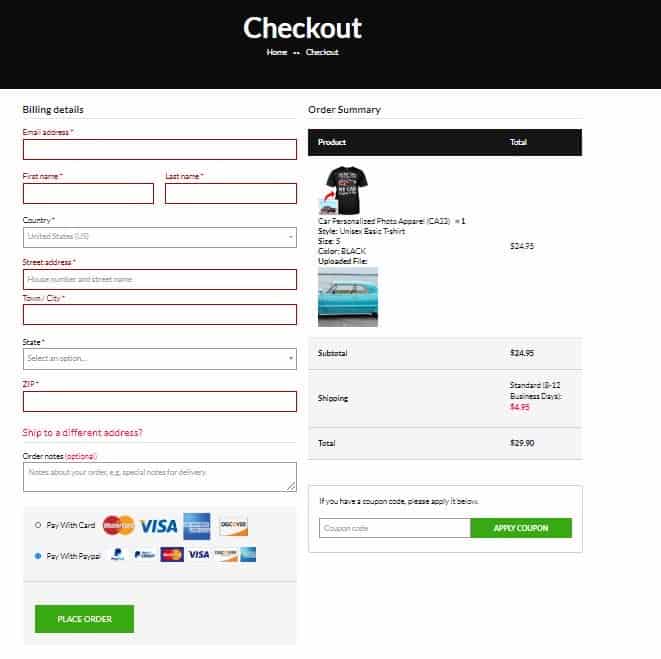 Q: Why can't I see the preview of the product?

A: Your photo won't appear on the product preview because we need time to turn your photo (Raw material) into a Finished product,  this process needs hours to be done.
Note: Entire the background will be removed, only your Bike/Car/Truck/Pet.. will be kept.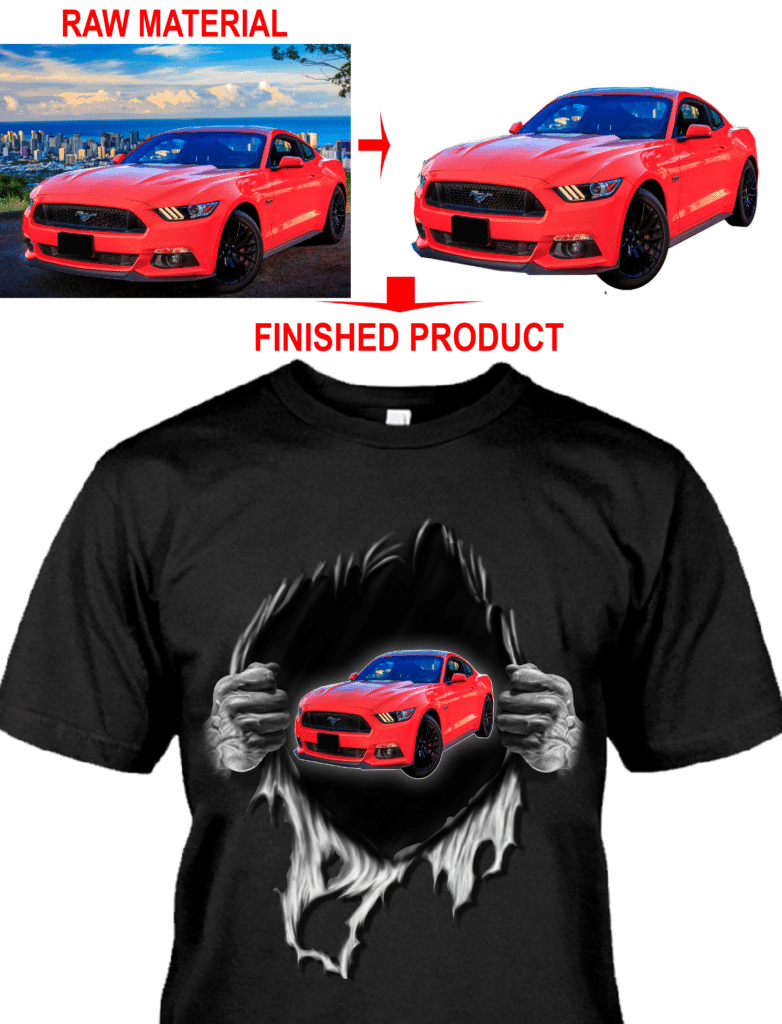 Q: Can you do any bike or car? I have Canam spyder and a 1979 Chevrolet Camaro.

A: Yes, we can put anything on the t-shirts for you, as long as you have a photo.
Q: I want to put the print on both sides of the t-shirt, How can I do this?

A: We can do this, Please send your requirements to our email address at [email protected] We will guide you on how to order.

Note: the price for 2-sides printed apparel will be raised $5.95 due to the raising of the base cost.